When we started to lock down our city during the first wave of covid-19, I wanted to contribute to the nightly applauding for the frontline workers. During those first four weeks, I created a short animation each night and projected it onto the walls outside my appartment.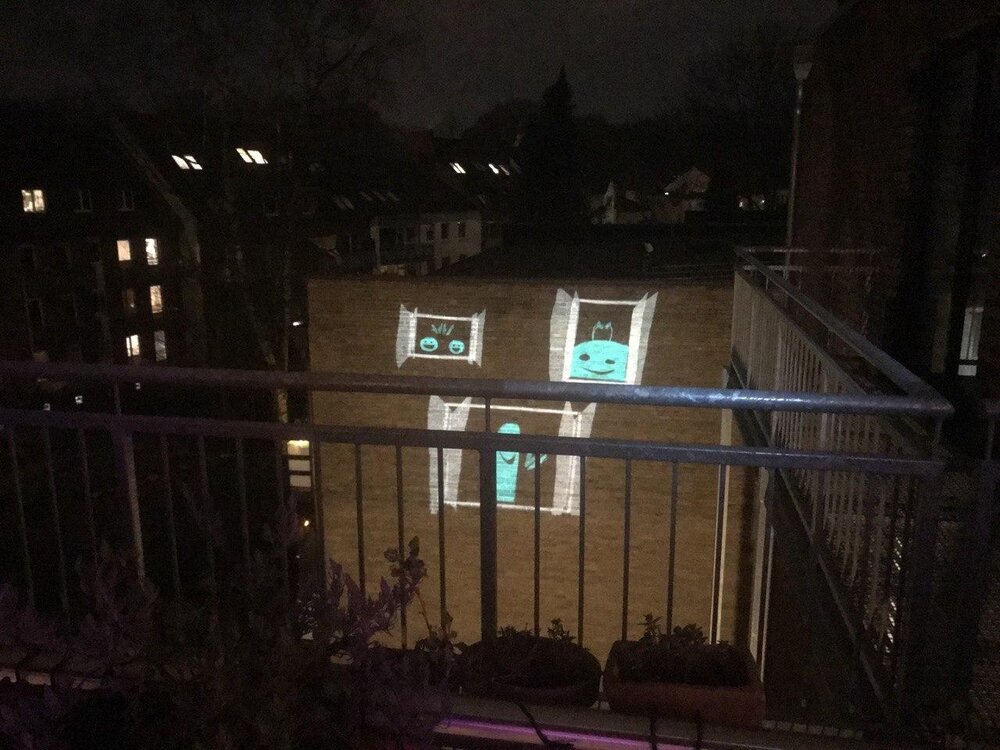 I used a new app called looom to create these animations. Looom lets you easily create looping frame-by-frame animation, spotting a beautiful simple interface. All weaves / layers in looom can have their own number of frames and speed set individually. You can also paint in play mode, which in the example to the right I did for the red fly.
I screenrecorded the example here and converted it to a gif, but another beauty of looom is that it uses SVG as its source format. So you can pull the file from your iPad and it use it on the web directly.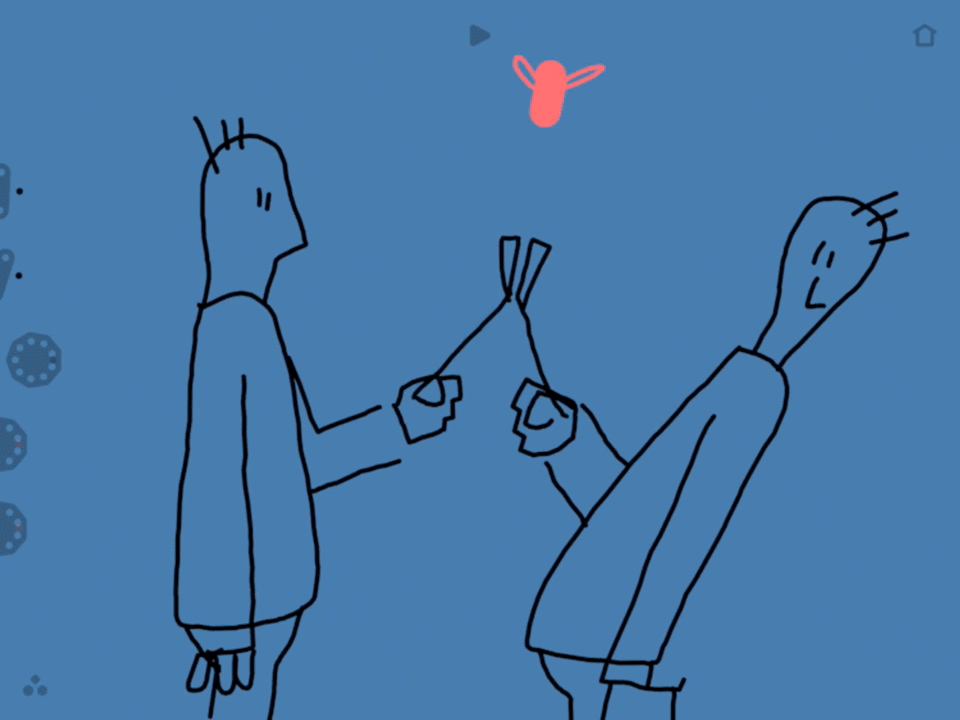 When creating those animations, I knew it should be a starting line and resource for further exploration of the subject. As a first step I remixed them all for the online edition of the Shakefest in Ireland, which I had the chance in previous years to contribute to already.